The Greek Islands are a must-visit destination on every traveller's bucket list. With incredible weather and beautiful beaches and so many different things to see and do, they are the perfect all-rounder destination for any type of holiday. If you're thinking of getting away to one of the Dodecanese Islands for your next summer holiday, why not visit Rhodes? Rhodes is Greece's most popular island and it's not hard to see why, with stunning scenery and so many things to see and do, Rhodes is a perfect destination for your next Greek Island holiday. 
But with so much on offer in Rhodes, it can be hard to decide where to spend your time. We've put together a suggested 10-day Rhodes itinerary with some of our favourite attractions and events to help you plan your trip.
Rockers Reunited: Lindos Rock Festival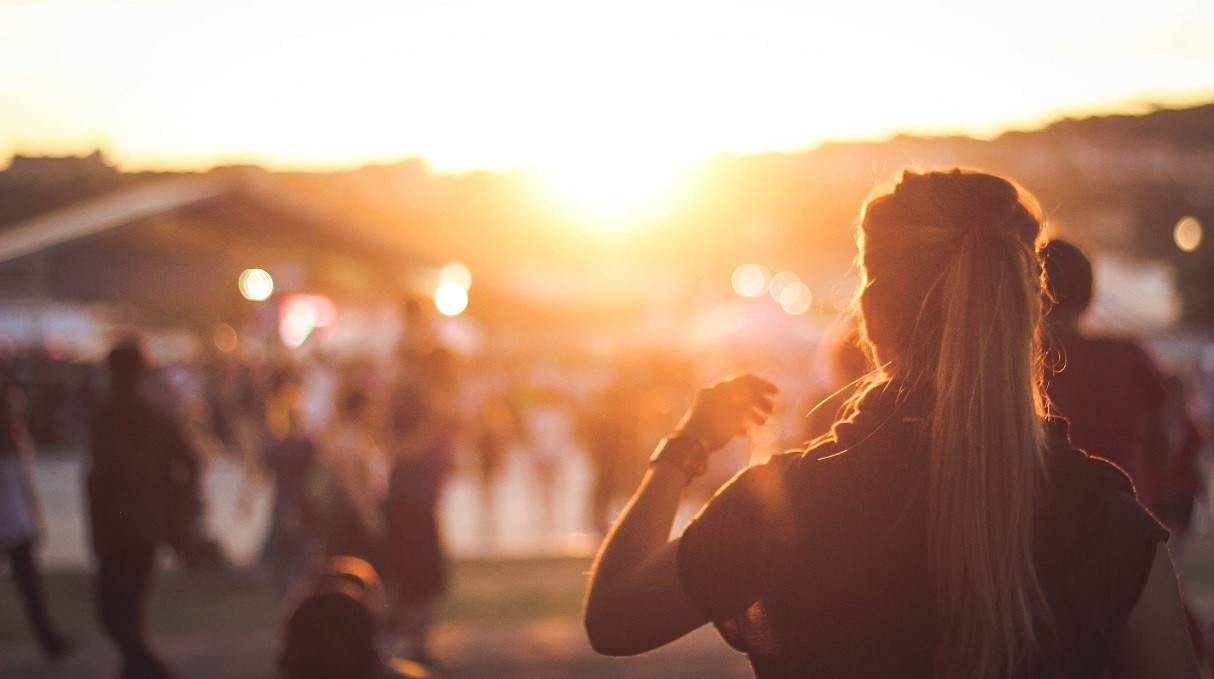 According to the Daily Telegraph's Travel website, Pink Floyd have been visiting Lindos since the early 1970s, and David Gilmour still has a house there. The legendary group's music along with the likes of Led Zeppelin and the Rolling Stones has become associated with summer on Rhodes in a series of tribute band festivals. This year's Lindos Rock event from June 19 to 26, features names like Dizzy Lizzy, Guns 2 Roses, and Whitesnakes Journey, blasting out cover versions of the originals' greatest hits. 
Lindos Rock 2020 Visitor Information
Palace of the Grand Master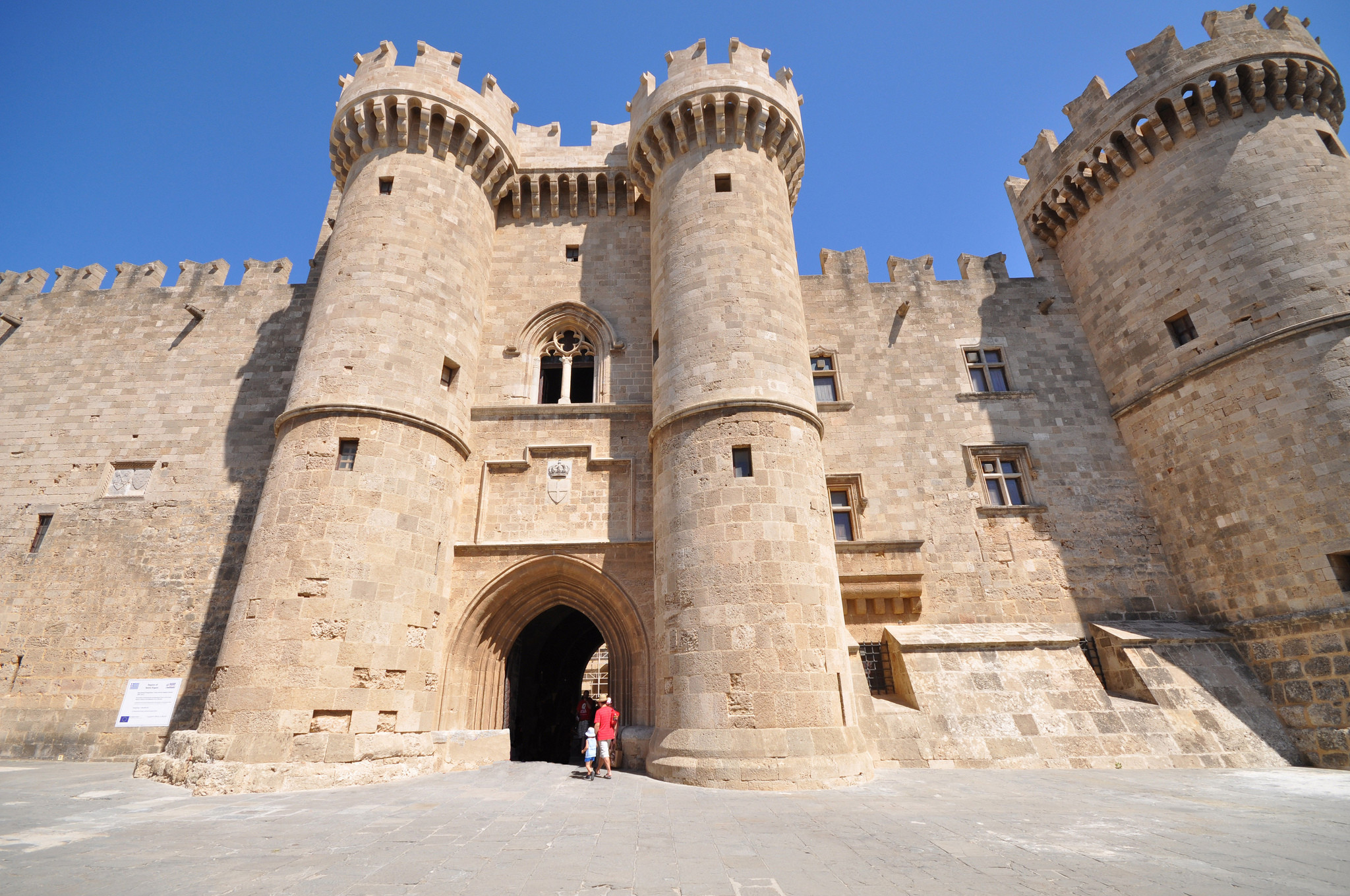 Imposing statues, grand arches, medieval textiles and intricate mosaics make the Palace of the Grand Master one of the most attractive and fascinating destinations in the old town of Rhodes.
A UNESCO World Heritage treasure, it is believed to be the site of an ancient temple of the sun god Helios, and of the Colossus of Rhodes, one of the seven wonders of the ancient world. Built in the seventh century, it was later taken over by the Knights Hospitaller religious order as their Grand Master's palace and restored in the 1930s and '40s. Areas open to the public are described in explanatory panels and a gift shop and restaurant are close by.
Palace of the Grand Master
Visitor Information
High season (April to October) 08:00 - 20:00, every day
Low season (November to March) 08:00 - 15:00, closed Mondays
Tel:

 +30 22413 65270

Price: €6pp

Getting there: you can reach the old walls by taxi and it's a short walk from there

Amenities: the surrounding area has plenty of cafes and shops
Seven Springs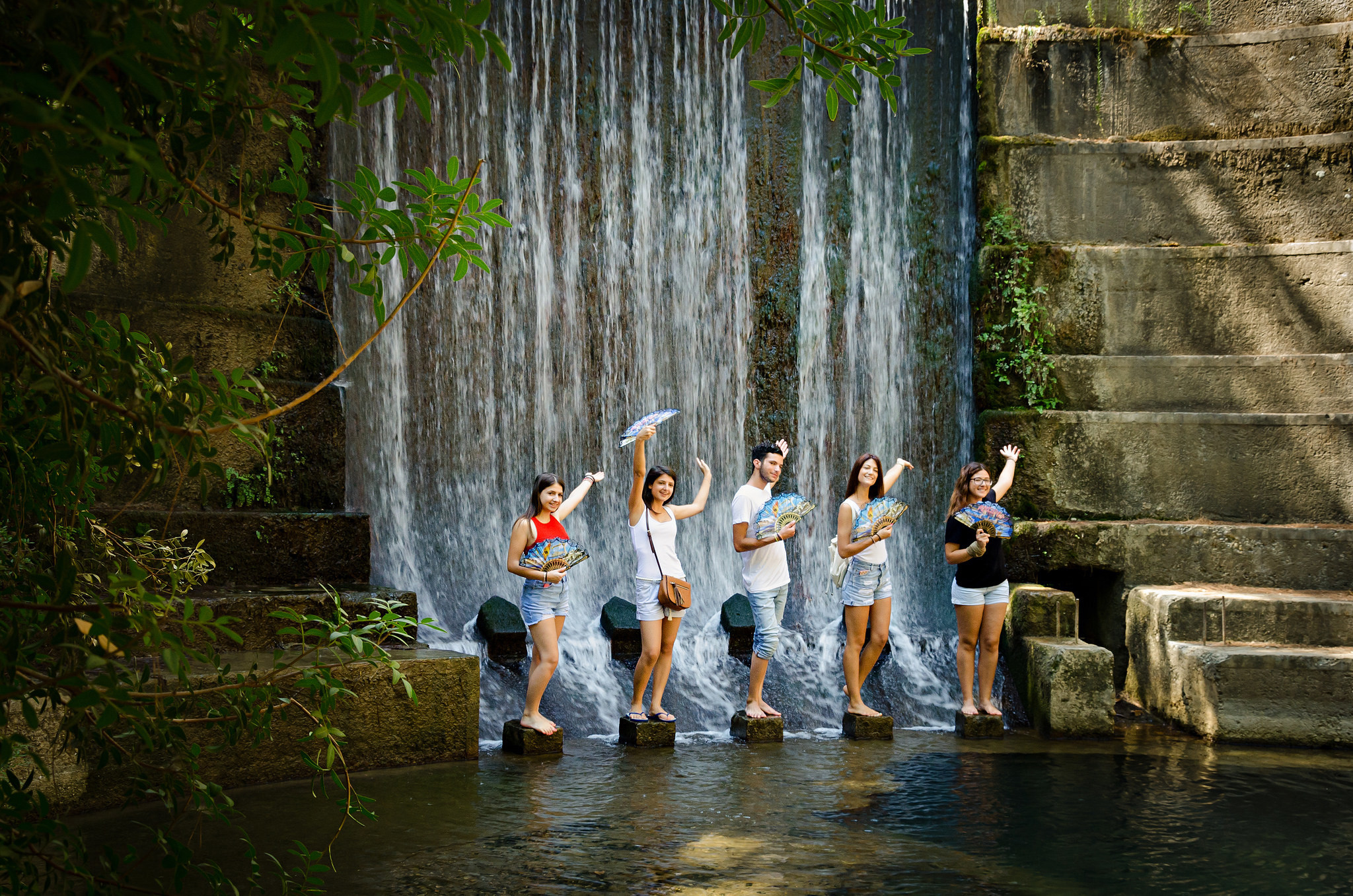 If the idea of heading to a sunshine island and then walking into a dark tunnel seems odd, a visit toSeven Springsusually convinces visitors of its charm. Water channels flow, and peacocks and tortoises wander through the glades, near Kolymbia, about 27km from Rhodes Town. Walkers can stroll through peaceful woodland to a man-made lake or take a short cut in ankle-deep water through a 186m tunnel. The lake, dammed by Italian troops during the Second World War, creating an artificial waterfall, is home to eels, crabs, waterfowl and the rare gizani minnow. There is a café and souvenir shop.
Seven Springs Visitor Information
Open every day
info@eptapiges.com

Price: free entry

Getting there: A bus from Rhodes Town will take you to 7 Springs and costs €3.90, the journey is around 1.5 hours

Amenities: there is a restaurant on site
Walk to the Acropolis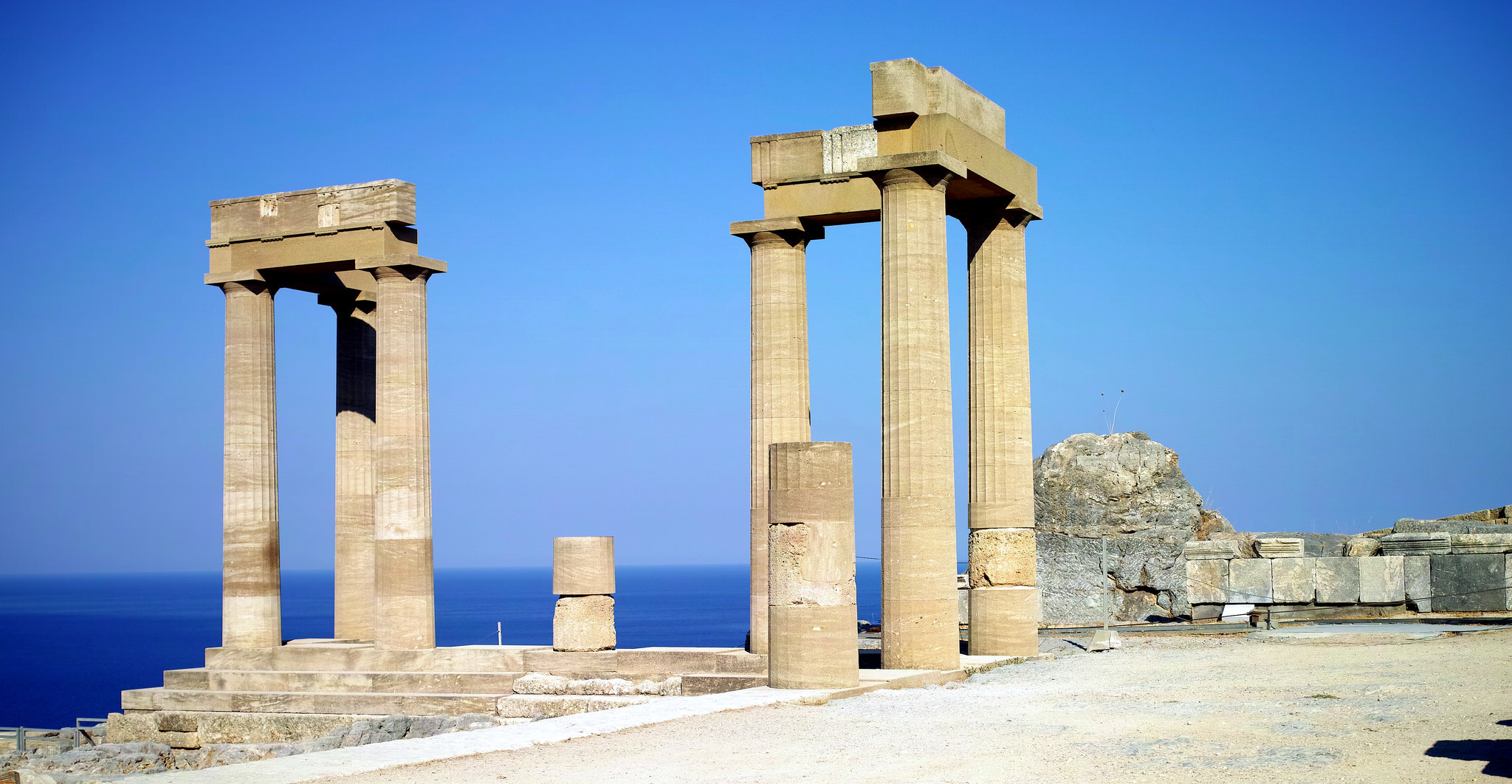 The atmosphere of tradition around Lindos extends from the ancient hilltop acropolis to the village of whitewashed homes below, where cars are banned, and mopeds and donkeys dominate the streets. Visitors face a steep climb to the Acropolis, which features the ruins of the Temple of Athena Lindia, but there are bars and cafes for refreshment along the way, and superb views across the landscape and the Aegean. The original building dates from around 300 BC and parts have been restored through the ages, including Roman and Venetian additions. Please note that vendors may offer donkey rides but animal rights groups do urge people to walk instead as the journey in the heat can be cruel to the animals. 
The Acropolis of Lindos Visitor Information
Open every day

High season (Apr-Oct) 08:00 - 20:00 Tue-Fri, 08:00 - 15:00 Sat-Mon

Low season (Nov-Mar) 08.30 - 15:00 Tue-Sun, closed Mondays

Price: €12 (children €16)

Getting there: There are regular buses from Rhodes to Lindos

Make sure to wear a sun hat and sensible shoes as there is a moderate level of walking involved
Butterfly Valley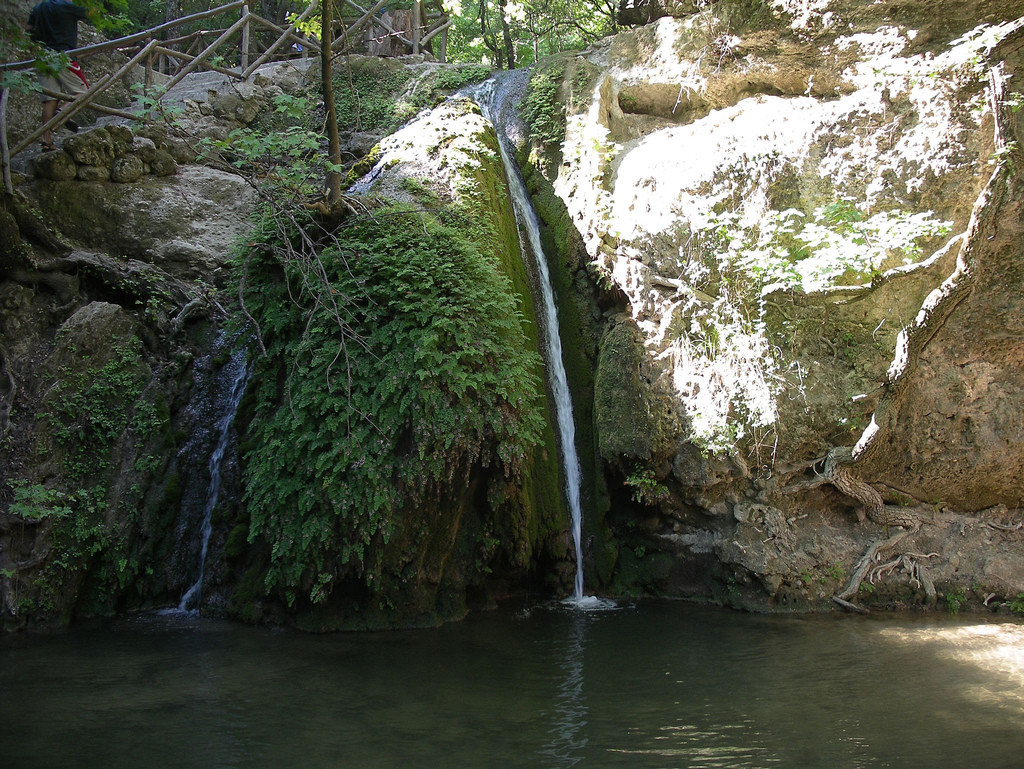 It is hard not to gasp with astonishment at a true wonder of nature – but visitors to Rhodes' Butterfly Valley are encouraged to stay as quiet as possible to avoid disturbing the thousands of Jersey tiger moths which visit to breed in late May. Attracted by the humidity and the oriental sweetgum trees, the moths, with striking zebra-like black and white patterns on one pair of wings, and bright red and black on the other, gather in huge clusters. The shady valley, between the northern villages of Paradísi and Theológos, has a river, waterfalls and rustic bridges and walkways, and a nearby museum has information about the moths and a protected hatchery.
Butterfly Valley Visitor Information
Open every day

High season (Apr-Oct) 08:00 - 20:00 Tue-Fri, 08:00 - 15:00 Sat-Mon

Low season (Nov-Mar) 08.30 - 15:00 Tue-Sun, closed Mondays

Price: €12 (children €6)

Getting there: There are regular buses from Rhodes to Lindos
Get surfing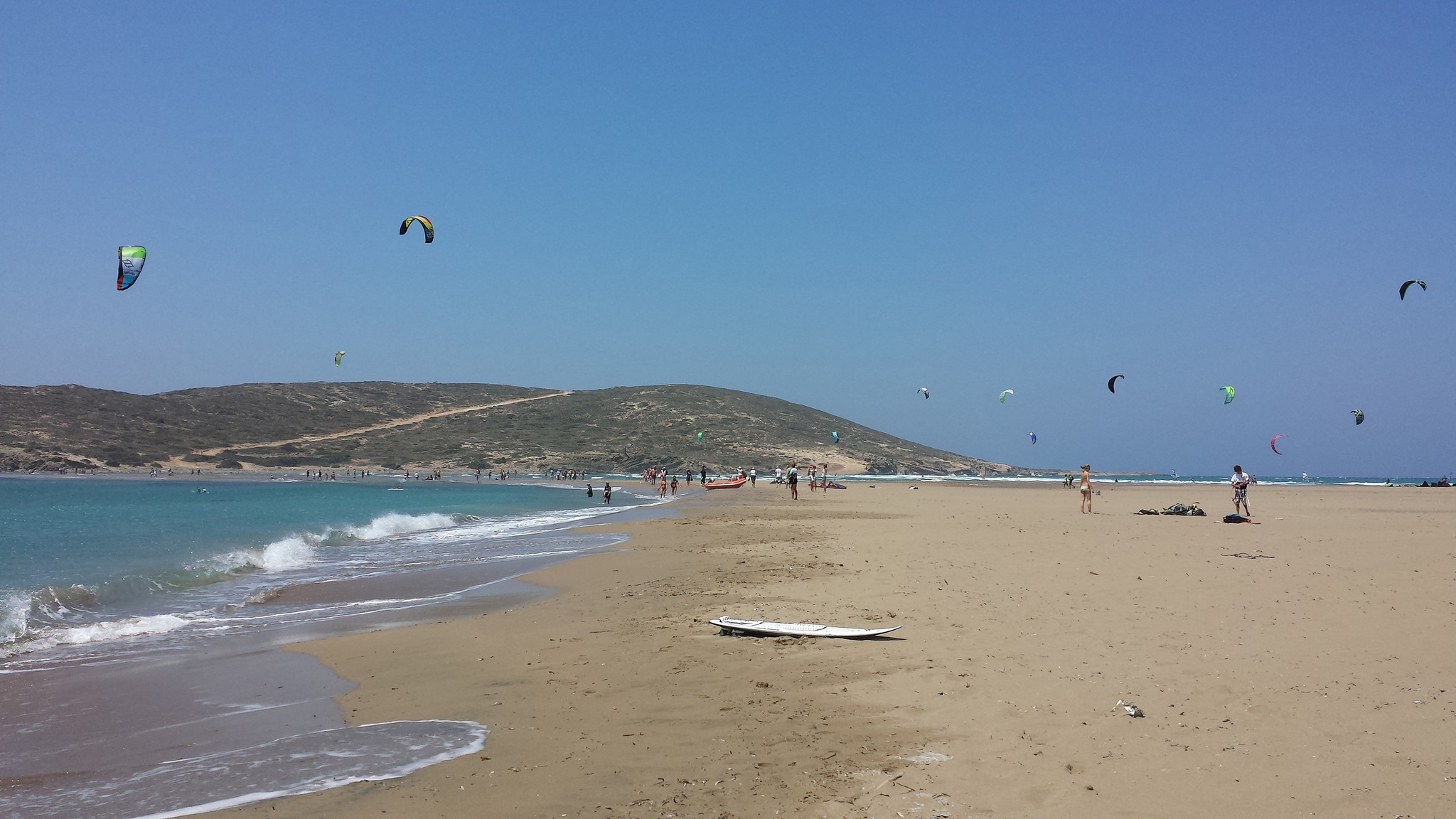 Skimming the sea on a colourful surfboard powered by brisk offshore winds is a thrilling experience. Rhodes has many watersports centres around the coast offering equipment for hire and courses for beginners as well as serving experienced surfers. Conditions are so favourable that Ialyssos has hosted the European Windsurfing Championships, with other hotspots including Prassonissi, Theologos, Ixia, Fanes, Afandou and Paradisi. Morning conditions tend to be calmer, with more challenging waves in the afternoon. Kitesurfing, soaring up to 30 feet off the water, is also popular, with Kremasti in the west being a prime location. The best conditions for surfing in Rhodes are between March and November.
Take in the view from Mount Filerimos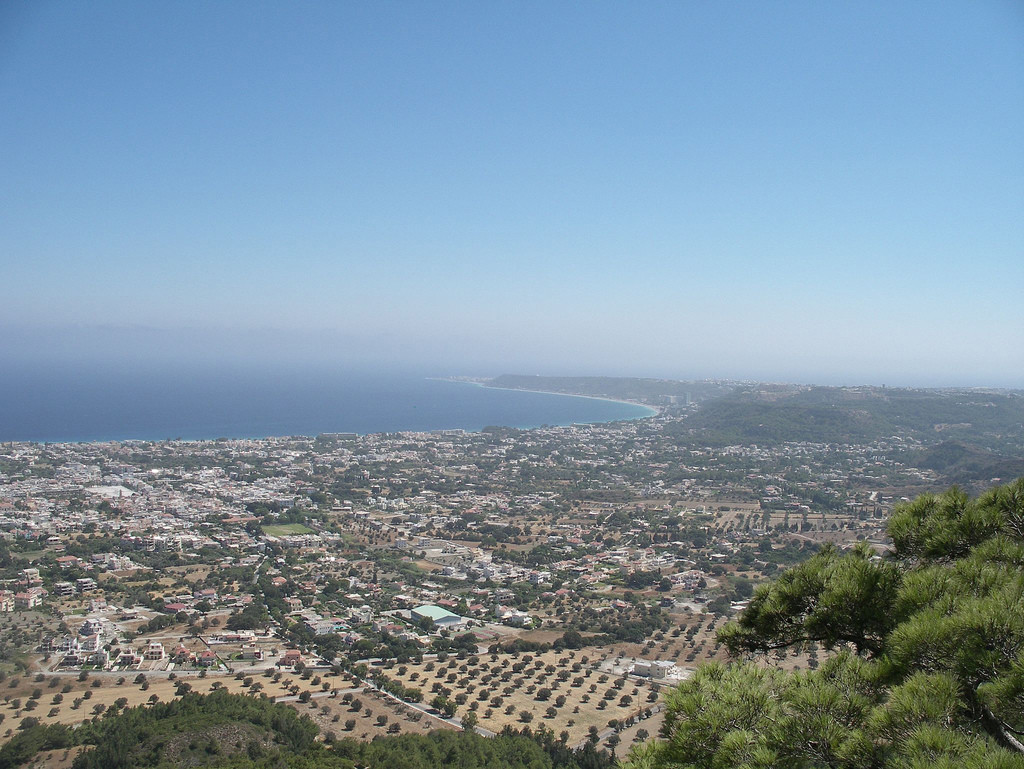 Of the many spectacular views for which Rhodes is famed, one of the best is at the summit of Mount Filerimos, almost 270m above the town of Ialyssos. A steady walk of about an hour, on paths fringed by cypress and palm trees, reveals not only a fantastic panorama across the island and the Aegean but a 16m concrete cross towering over a small church, the ruins of an acropolis and monastery – and a kiosk for welcome refreshments. Arrivals may also be greeted by friendly peacocks. An afternoon visit allows the enjoyment of a beautiful sunset, and there is a road for those who prefer to travel either way by car, taxi, bus or bicycle.
Mount Filerimos Visitor Information
Open every day
High season (Apr-Oct) 08:30-19:45

Low season (Nov-Mar) 08.30 - 15:00

Price: €6

Make sure to wear a sun hat and sensible shoes as the walk follows a steady climb
Medieval Rose Festival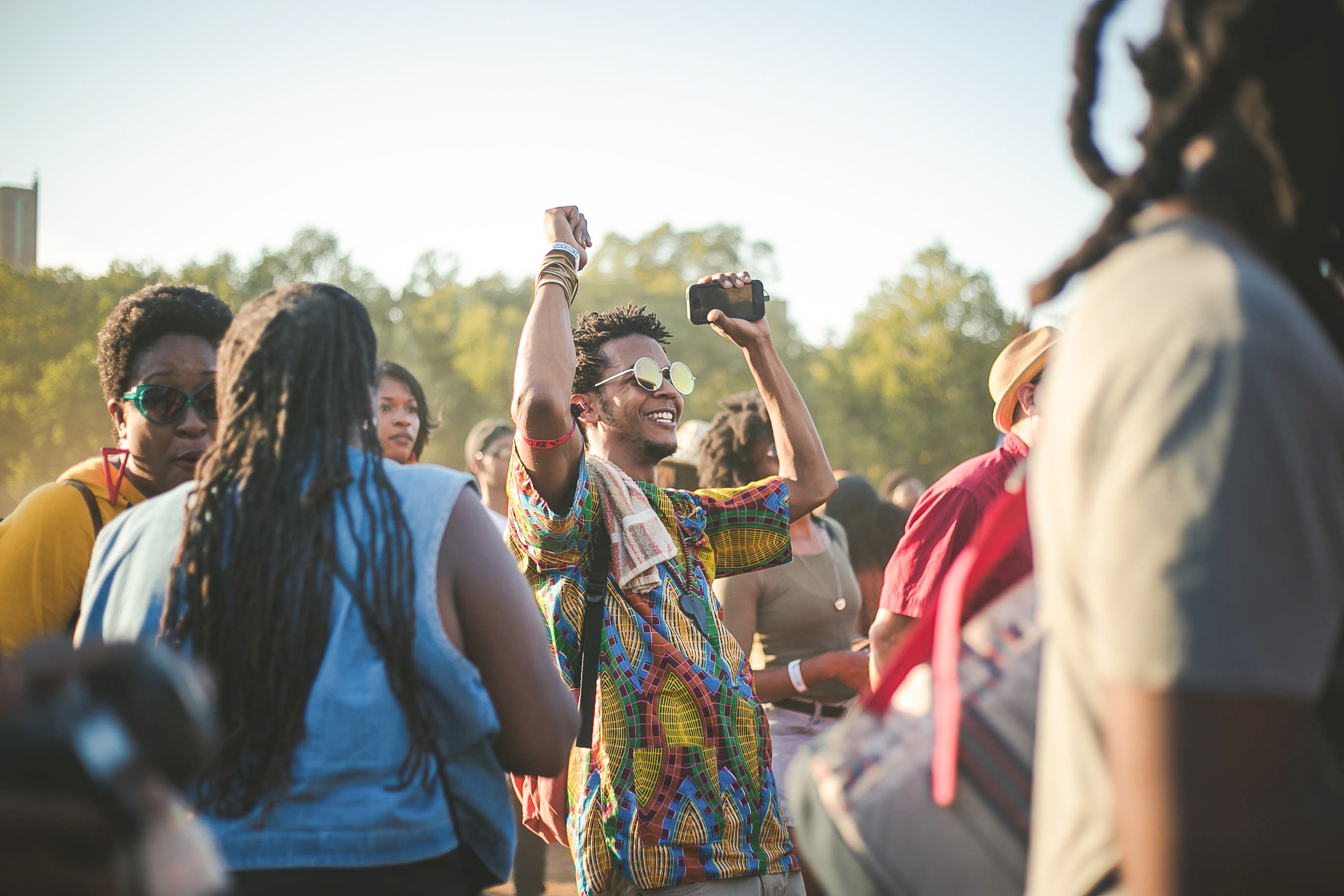 History comes alive each summer in Rhodes when the carnival-style Medieval Rose Festival brings actors, stilt-walkers, puppeteers and fire-jugglers to the streets. A trumpet heralds the beginning of a parade of costumed knights and minstrels through the capital's Old Town, with fairies, witches and dragons adding mythological twists to the spectacle. Celebrating the 200-year rule by the Knights Hospitaller, from the early 14th century, much of the festival takes place around the order's citadel and moat, where stalls sell traditional dishes and handicraft, and activities include guided tours, armour-making, dancing and banqueting. In 2019 the festival runs from May 31 to June 2.
Medieval Rose Festival Visitor Information
May 31st to June 2nd
Free entry
Contact: medieval.rose.association@gmail.com
Shipwrecks and scuba diving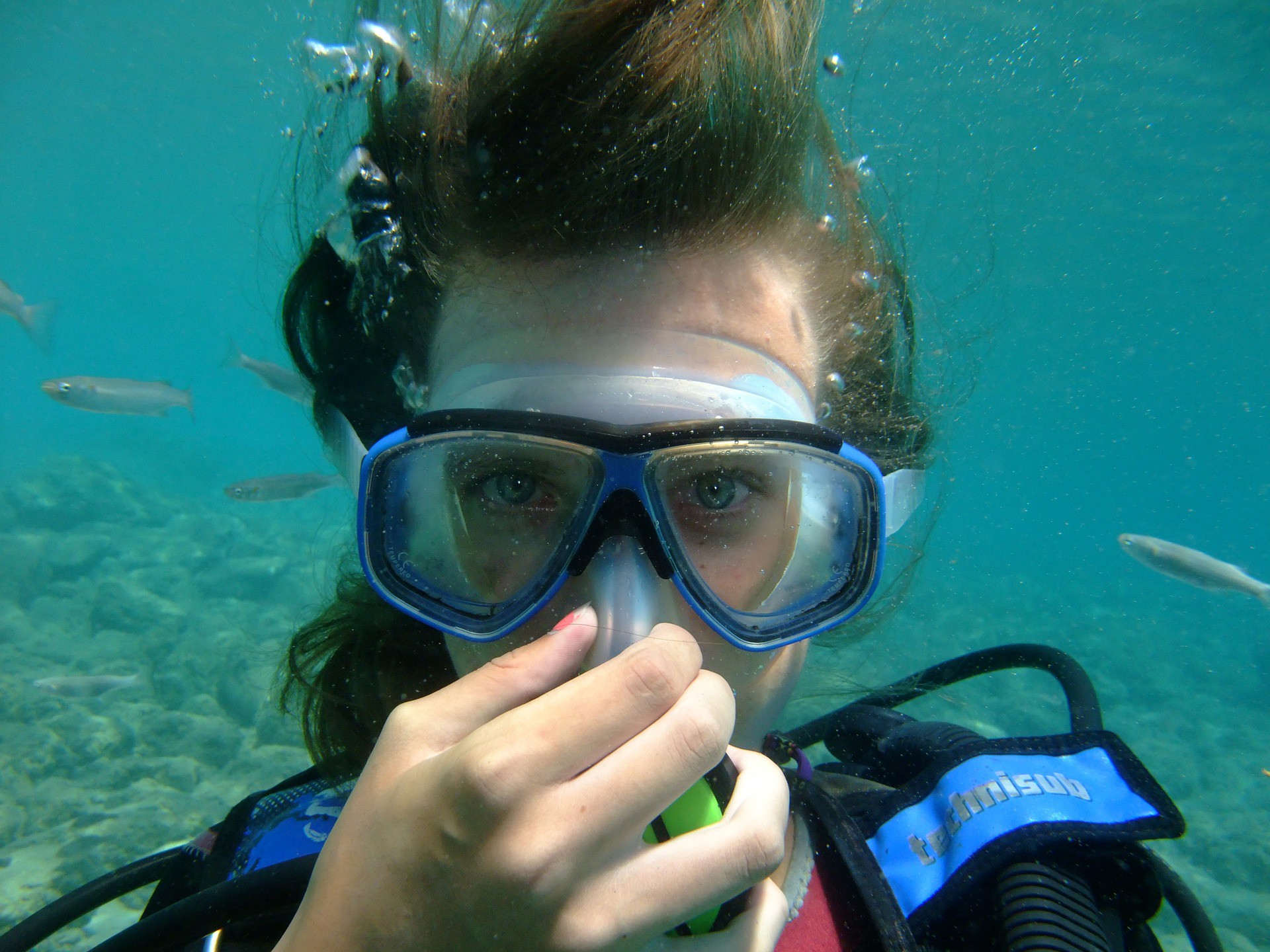 As if the landscape, architecture, and beaches of Rhodes were not attractive enough, those venturing beneath the shimmering waves of the Aegean Sea can discover another world of inspiration. The island has a number of diving schools catering for both experienced scuba divers and beginners, including those with disabilities. Popular sights include shipwrecks like the Giannoula K, a cargo ship sunk in 1981, St Paul's Reef, and the caverns in Lindos Basin, including the Pentanissos Wall and the cave known as Ceobolus' Tomb after the Greek poet and philosopher. You could find yourself sharing the waters with seals, turtles, dolphins, octopus, squid, rays, starfish, huge shoals of shrimp and basking sharks.
Take day trips to Halki, Megisti and Symi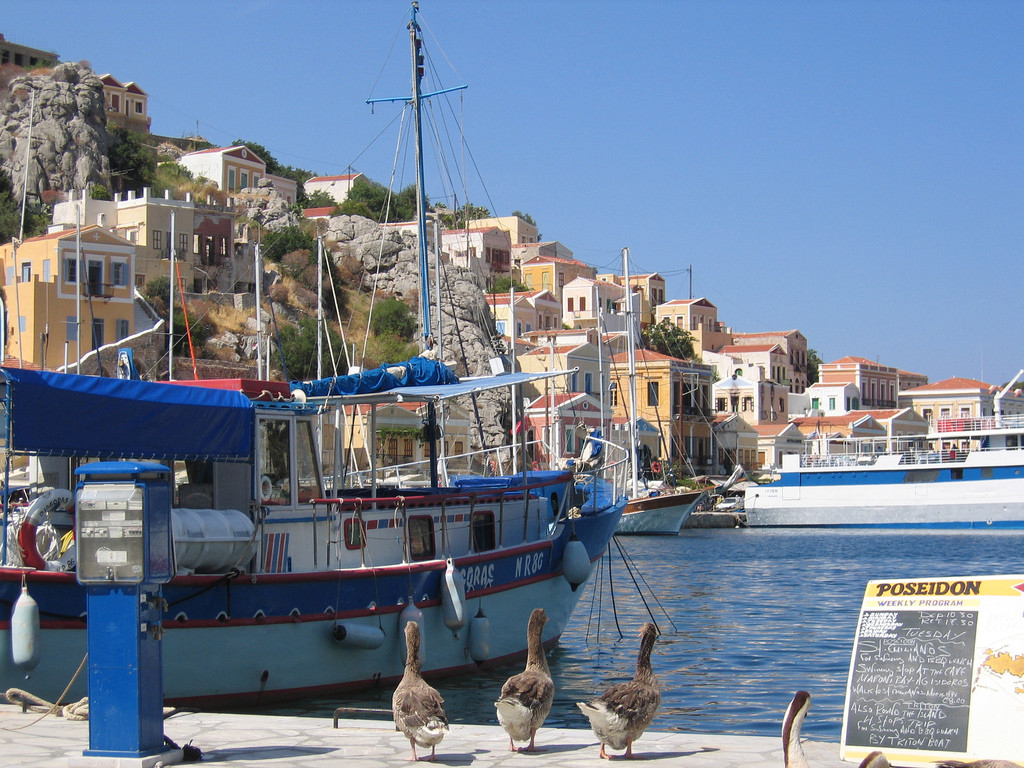 More than 300 monasteries and churches, and a former theological school help to make the island of Halki a fascinating day trip by ferry from Rhodes. Once a renowned centre for sponge-diving, the island's archaeological and architectural treasures include a ruined medieval castle, an abandoned old town and the fine homes and pretty waterfront of the village of Emborio. Other islands within day-trip reach from Rhodes are Megisti and little Symi, which both feature attractive neo-classical buildings. Symi is also home to the Archangel Michael monastery at Panormitis.
Visiting Halki (Chalki) on a day trip from Rhodes
 Duration: around 9 hours so plan for the whole day
Cost: around £62
Make sure to wear comfortable shoes as you'll be exploring beautiful Halki on foot
Visiting Megisti (Kastellorizo) on a day trip from Rhodes
Ferries leave from Mandraki Harbour

Ferries run Mondays, Wednesdays, and Fridays

Cost: around £60

The boat trip takes around 2.5 hours so plan for the whole day

Make sure to pay attention to departure the ferry times as you don't want to get stuck!
Visiting Symi on a day trip from Rhodes
Ferries run from 9/10am to 6/7pm

Cost: €20 - 30

The boat trip takes around an hour and 45 minutes but the island is so beautiful we recommend planning for the whole day!

Explore Ano Symi, Yialos and Horio
We hope our 10 day Rhodes itinerary has inspired your next holiday, take a look at our favourite destination in Rhodes and start planning your next Olympic Holiday!