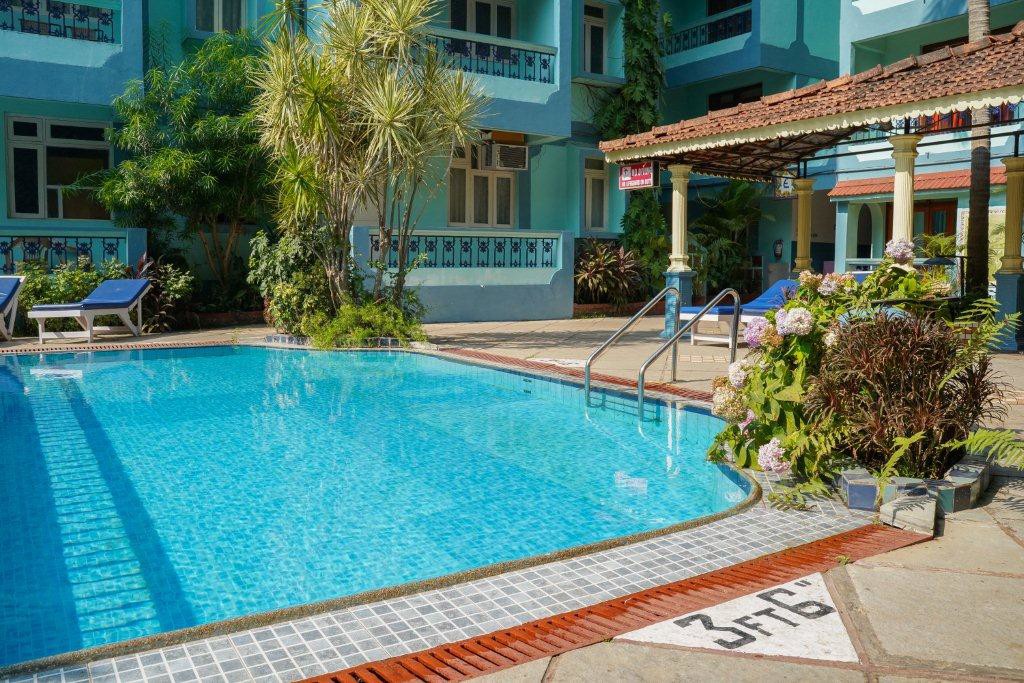 Loading
Description
Located in the heart of Calangute, a perfect place to explore the many temples, churches and forts in the wider North Goa region lies the The Verda Osborne, a popular hotel attracting many repeat guests where you can unwind and rejuvenate on the beach or by the pool. 
The Verda Osborne is a sprawling hotel in North Goa, spread across three compounds, each with its own swimming pool, restaurant and bar. Live music and theme nights are organised at the outdoor restaurants and bars several times a week in the holiday season.
With fun filled entertainment programs almost every night in the holiday season which include live-bands, solo-singers, dance troupes & folk music... the fun never sets at The Verda Osborne. 
Olympic Rating: 2 Star
Official Rating: 2 Star