Once upon a time Gran Canaria decided to have a carnival. Now it's a non-stop spectacular of music and colour that parties day and night for weeks - if you have the stamina.
Things to do in Gran Canaria
The Las Palmas Carnival
Gran Canaria's Brazilian-style carnival attracts thousands of visitors every year and is considered to be one of the best in Spain. It goes on for about three weeks in February and March and involves most of the island's main towns and resorts.
But the carnival heart is in the capital, Las Palmas, where there are hugely popular carnival queen and drag queen contests, mini carnivals, gala nights, a children's carnival, concerts and street parties that sometimes go on through the night. There's even a "traditional" carnival where participants dress in white and throw talcum powder over each other, a traditional sign of celebration.
Gran Canaria says its first carnivals were held 500 years ago. The modern-style fiestas began in 1976 and have gone on getting bigger and better. There is a different theme each year. The 2020 one is "Once upon a time…" so expect fairy tales, myths and legends to bring what organisers describe as a touch of magic to the event.
About 200,000 people watch the main carnival parade which parties along a six-kilometre route.  The festival ends next day with the traditional "burial of the sardine". A giant cardboard sardine is paraded through the town and then burned on a beach bonfire before a firework display finale.
Las Palmas Carnival 2020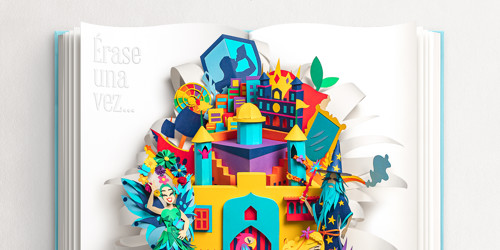 The 2020 carnival will run from 7 February to 1 March 2020.  The theme is "Once upon a Time".  
This Year's Las Palmas Carnival Highlights
Frequently asked questions
When is the Las Palmas Carnival 2020?
The 2020 Las Palmas carnival will be held from 7 February until 1 March 2020.  Hotels will be busy around this time, so book in plenty of time. See our Olympic Holidays guide to Gran Canaria for our recommended top hotels. 
Where in Gran Canaria is the carnival held?
The heart of the carnival is Las Palmas, but there are events in most towns and resorts across the island.
When was the first carnival in Gran Canaria?
The first Gran Canaria carnival dates back 500 years. The first modern version was in 1976.
What is the theme for the 2020 Gran Canaria carnival?
The official theme for the 2020 Gran Canaria carnival is "Erase una vez..." which translates as "Once upon a time..."