Explore more by staying put for longer in each destination so you can really get under the skin of your chosen islands. Choose two islands and explore the local culture of each whilst meeting the locals.
So many islands, so much choice!
As the Island Specialist, Olympic Holidays is the leading expert in arranging island hopping holidays.  Choose from inspiring combinations across the Greek islands, Canaries and Malta with a choice of ferry and catamaran sailings or flights between the islands.
Many guests love to make Athens their first destination to immerse themselves in a culture fix before hopping to nearby islands such as Andros and Aegina to relax in the sunshine.
Mix up the pace from island to island – Rhodes, Symi and Kos are popular hops with sun, sea, sand and watersports for all, while the Mamma Mia! islands of Skiathos and Skopelos offer golden beaches, pine forest walks and lovely towns to explore before a more laid-back hop to Alonissos.
Romantics can head to Santorini before partying on Mykonos and hop to Naxos which boasts stunning beaches and the main town with pretty white-washed buildings, restaurants, cafes and bars.
And our island hopping list goes on – Crete and Paros make an alluring hop or consider Corfu to Sivota and Lefkas to combine historic towns and beach fun for all the family. Kalymnos, Leros, Samos, Thessaloniki and Zante – take your pick from these wonderful islands!
If you prefer to stay on one island, choose two or three different resorts which reveal contrasting sides of an island such as Crete and Corfu.
So, contact the Olympic Holidays team with your ideas and dates and our expert team will explore the options. If you can't see the combination you have in mind let the team check out your wish list.
Happy island hopping!
Call our team on 020 8492 6868 for a completely bespoke holiday quotation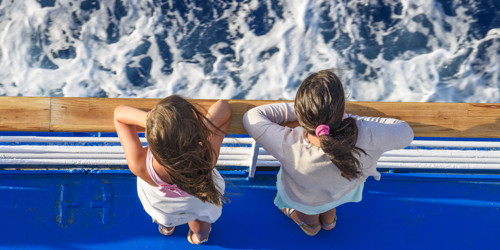 How to travel between the Greek Islands
Ferries and catamarans are fun but if you want an even faster island hop, and fabulous views, there's often a flight option.
The small airline's destinations include Athens, Crete, Corfu, Kalymnos, Karpathos, Kefalonia, Kos, Leros, Mykonos, Naxos, Paros, Rhodes, Samos Santorini, Skiathos, Thessaloniki and Zante, so if a quick flight appeals just contact the Olympic Holidays team and they can explore the routes and timings.
Perhaps consider adding a flight as a special birthday surprise or fun treat for the family during your island hopping holiday to make even more magical memories.
Your island swap questions answered
Which islands can I combine with a stay in Athens or the Athenian Riviera?
Poros
Spetses
Aegina
Andros
Which islands can I combine with a stay in Rhodes?
Halki
Karpathos
Kos
Symi
Tilos
Which islands can I combine with a stay in Mykonos?
Which islands can I combine with a stay in Santorini?
Which destinations can I combine with a stay in Lefkas?
Which other destinations would make a great island swap holiday?
Corfu and Paxos
Kos and Kalymnos
Skiathos and Skopelos or Alonissos in the Sporades Islands
Kefalonia and Ithaca in the Ionion Islands
Any other island with an internal flight or longer ferry crossing, just call us with your ideas!
Terms & Conditions
ISLAND200: Save an extra £200 per person on all new Island Hopping holidays for two people or more with no minimum spend.  Can only be booked through the call center and cannot be used in conjunction with any other discount, voucher code or offer. Discount code must be added at time of booking and cannot be added post transaction.