Summer days, summer knights
Who were the Knights of St John?
Wherever you travel in the Med you are surrounded by towns that are steeped in history and the Knights of Saint John certainly made their mark.
This religious military order was founded to look after the welfare of the wounded crusaders and has its original headquarters in the Kingdom of Jerusalem until 1291. It then moved to Rhodes from 1309 to 1522 and Malta from 1530 until 1798 before Saint Petersburg from 1799 until 1801.
When the Knights came to Rhodes in 1309, members of the order were representatives of major European Catholic countries, strictly divided into classes and serving as soldiers, nurses and clerics.
There were groups from France, Italy, Germany, England and Spain with a Grand Master aided by an exclusive advisory group of Bailiffs using primary languages of Latin and French. Each group had its own headquarters and inns for lodging.
The order of the Knights of Saint John is credited with the restoration and building of about 30 castles, and in Rhodes, the main source of their strength and military expertise came from the Old Town, which was surrounded by impregnable walls and a moat.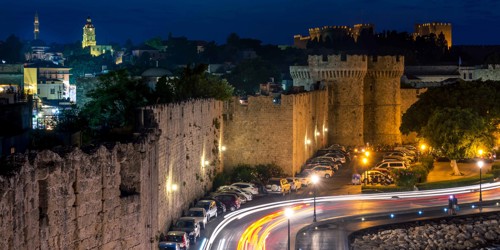 Rhodes was captured by the Turks in the Ottoman Seige of 1522 and the Knights were provided safe passage. They travelled to Crete, temporarily, before settling in Malta where they kept their headquarters from 1530 for more than a quarter of a millennium.
Birgu became their capital and the area's defences were fortified by re-building Fort St Angelo, overlooking Malta's Grand Harbour.
Malta's capital, Valletta, remains a masterpiece of baroque architecture and 16th century St John's Cathedral Museum is home to original works of art by Italian painter Caravaggio.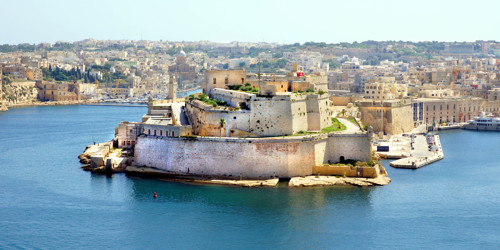 The Grand Master's Palace is home to the Maltese Parliament with an armoury displaying weapons and armour from the 16th to 18th centuries.
Fast-forward to the present day and the St John's Ambulance Brigade is a carry-over of the order, pioneering its Christian tradition of compassion for the sick and the ailing around the world.
So when travelling to Rhodes and Malta do ask your rep about booking a Knights tour because there is so history to explore on these now peaceful islands.