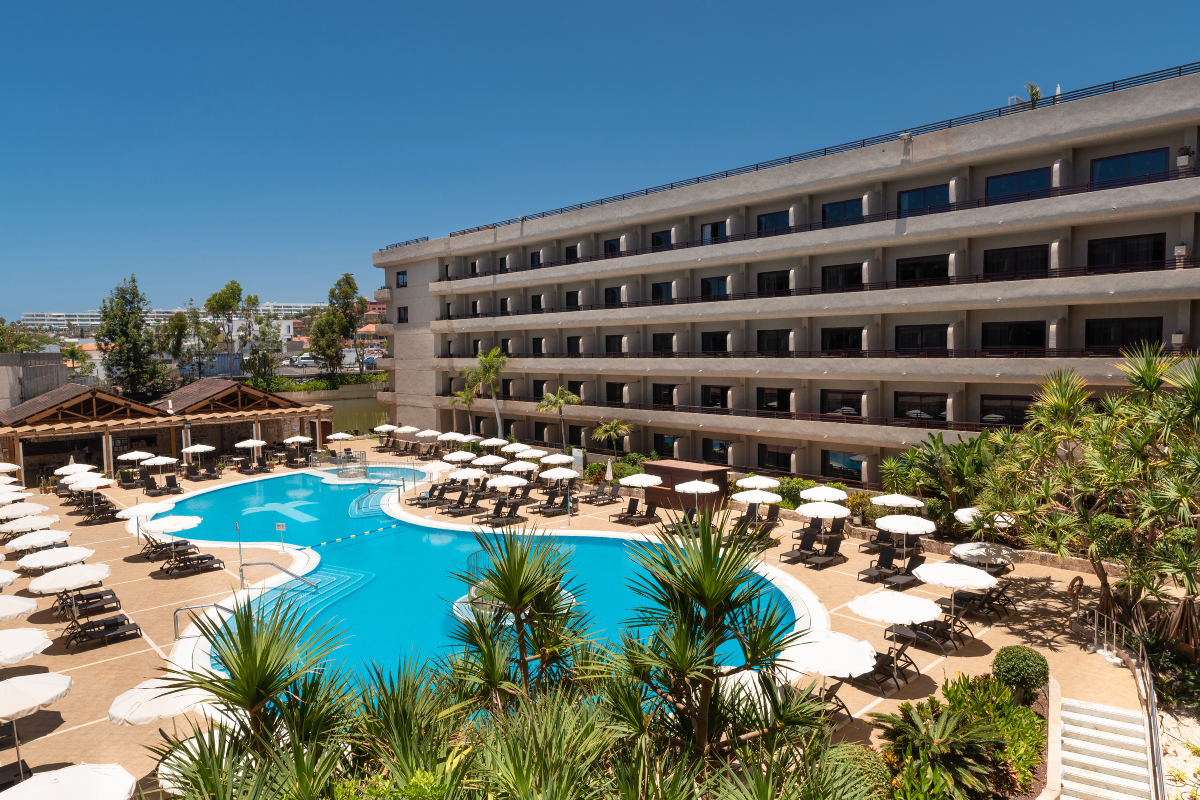 Loading
Description
Nestled in the heart of Costa Adeje, Tenerife, the GF Fanabe Hotel is a delightful 4 star retreat that harmoniously combines comfort and leisure. Its modern and well appointed rooms offer a haven of relaxation, while the lush gardens and inviting pools create a serene ambiance.
The hotel offers cosy standard rooms to spacious suites, each accommodation is appointed with modern amenities and elegant decor. Guests can enjoy private balconies with garden or pool views ensuring a peaceful retreat. There is also spacious family rooms while couples can opt for more intimate settings. 
Culinary delights await at the on site restaurants, catering to various tastes and preferences. For those seeking relaxation, the spa provides an oasis of tranquility.
Situated near pristine beaches, this family friendly resort offers both relaxation and adventure, with local attractions just a stone's throw away. GF Fanabe Hotel promises an enchanting and memorable Tenerife vacation.
Olympic Rating: 4 Star
Official Rating: 4 Star
Accommodation
Double or Twin Room (34m2) sleeps up to 3 persons featuring all the comforts you may need with a double or twin bed and a sofa bed, fully equipped bathroom with bathtub, toiletries, sofa bed, satellite TV, air conditioning, safety deposit box (payable locally), free WiFi and a balcony. 
 Family Room (34m2) sleeps up to 4 persons featuring a double bed & two sofa beds and all the other facilities as per the Double or Twin room. 
Junior Suite (60m2) sleeps up to 3 persons featuring double bed, sofa bed and a  terrace or balcony. All the other facilities are as per the Double or Twin room.