Domes Resorts
Journey beyond luxury with a stay at the Domes Resorts. This Grecian hotel chain boasts properties across Crete and Corfu, ranging from adults-only to family friendly but they all have utter elegance in common, evident from the moment you step through the front doors. Guests can expect superb hospitality and a range of services and activities to suit every need, not to mention stellar accommodation options that come complete with breath-taking vistas, plush furniture and are nothing short of a home away from home. Each hotel under the Domes umbrella is either on or close by to a stretch of golden sands with the twinkling Mediterranean Sea in constant view, has incredible gastronomy options and boasts unique amenities that make whichever Domes Resort you stay at an unforgettable experience from check-in to check-out.
Gastronomy
Pushing culinary boundaries in more ways than one, the one essential packing item for your Domes Resort holiday is your appetite. Across the properties, food is a passion and those who share the same passion are invited to a seat at the table to indulge in the authentic flavours of Greece, the Mediterranean and more. Dining at Domes Resorts is a 360-degree sensory experience regardless if you're enjoying a light lunch by the beach or a gourmet romantic dinner for two. The diverse selection of culinary delights features the haute cuisine of Chef Pliatisikas, the smoky perfection of Chef Valantis' steakhouse and the exciting street food from the food trucks at the cutting-edge CORE concept just to name a few. The very best of land and sea are showcased at Domes Resorts thanks to the partnerships with certified Cretan and Corfiot producers, local fishermen and deli workshops to deliver the freshest possible produce and ingredients that are featured in jaw-dropping dishes which are prepared using an exceptional blend of ancient and modern cooking techniques. Oh, and the wine tasting is truly sublime alongside the other delicious beverages concocted across the stylish bars.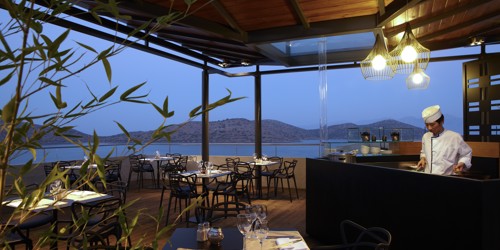 Wellness
The epitome of hotel luxury comes to life with the wellness culture at Domes Resorts. Nothing short of a transformative experience, the myriad of relaxing treatments and exercise offerings ensure that you carve out time for yourself and return home with a new perspective. The Domes Spa boasts signature Elemis massage therapies that are designed to restore and rejuvenate while immersing you in a state of utter tranquillity, not to mention additional facilities such as saunas and indoor heated swimming pools. Those interested in keeping up their fitness regime won't be disappointed with the gym facilities as well as the likes of tennis courts and classes such as yoga and Pilates, all of which are delivered in breath-taking locations for the ultimate holiday experience.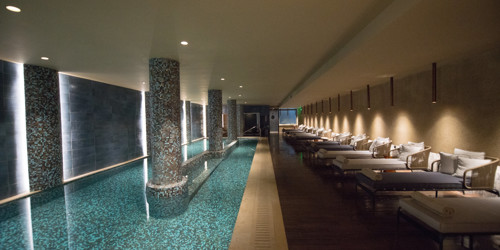 Family Focused
While most hotels are family friendly, Domes Resorts prides itself on being family focused. Domes of Elounda, Domes of Corfu and Domes Zeen are all fully packed with opportunities for loved ones to make endless memories together through exploration, adventure and plenty of excitement. From curious toddlers to laidback teenagers, every guest of every age will be both impressed and entertained thanks to the careful planning and expertise that has gone into creating a kids' culture at Domes Resorts. The kids', tweens and teens clubs give them a sense of independence in complete safety as they engage in bespoke activities such as camping under the stars, cooking classes, bonfire beach parties and so much more. The best part? While the young ones are off finding new interests and making new friends, you can enjoy carefree alone time knowing your kids are in safe hands whether it's diving into a new book by the pool, indulging in a romantic dinner for two or being pampered at the spa. At Domes Resorts, there's truly something for everyone.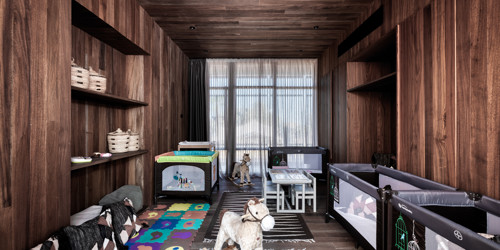 Haute Living
If a stay at the Domes Resorts wasn't exceptional enough, let us introduce you to Haute Living. A hotel-within-a-hotel concept designed to elevate luxury to bespoke for families, groups and couples, every detail of a flawless getaway comes to life as guests experience an exclusive array of benefits and perks that effectively encapsulates the essence of the Domes lifestyle. With the exception of Elounda Blu, all the resorts offer 24/7 concierge service and access to the Haute Living Room with all its amenities, a pillow menu, an upgraded room service menu, free Dine Around at all of the hotel's restaurants everyday (half-board bookings only), a reserved privileged lounger on the private beach and so much more. Have every one of your holiday needs anticipated and immerse yourself into a world of perfection at Domes Resorts – you won't regret it.