You can keep up your fitness programme, or make a start, at Olympic Holidays wellness-focused resorts and enjoy some pampering and healthy cuisine.
We think that wellness and spa resorts are leading the way in 2020. Guests want to come back from their holidays looking good and feeling good! So let's go, have a fabulous holiday and come back looking and feeling ever more amazing.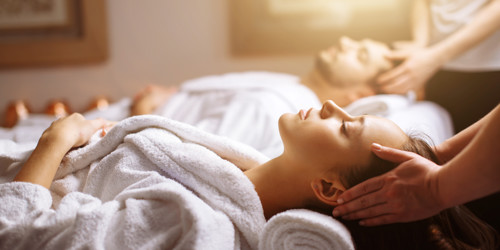 Ayia Anargirii Natural Healing Spa Resort - Cyprus
The Ayii Anargyri Spa Resort in Cyprus, fed by the mineral-rich sulphur waters of the Ayia Anastasia spring, offers a complete range of spa treatments. It is the only spa in Paphos that uses natural spring water, which is channelled into three treatment pools for kinesiotherapy, rheumatology and phlebology. Packages range from individual treatments to full day, two, three and six days packages.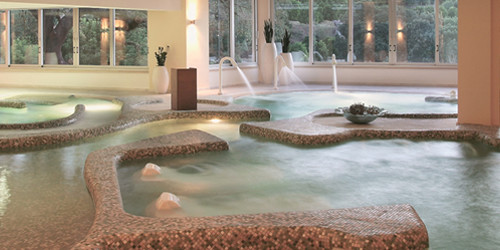 Elysium Resort & Spa - Rhodes
Unwind, rejuvenate and revitalize are the three pillars of Elysium's modern Serenity Spa in Rhodes which offers treatments and products by ESPA and featured in National Geographic Traveller's (UK) "The Collection of Luxury Spas". Every sense is indulged from the rituals that accompany each treatment to the premium aromatherapy products which use the finest indigenous ingredients from cactus to flowers.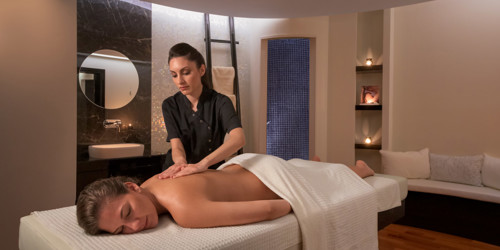 Sani Resort - Halkidiki
With a selection of five spas, including the new Junior Spa for guests aged 12 or over, there is definitely a treatment to suit everyone at Sani Resort. Choose from a signature face and body treatment inspired by Greek nature at My Spa, Sani Beach, the exclusive Spa Suite at Porto Sani, or a Thai Massage, Indian Shirodhara, Oriental Reflex-Therapy at the Club Spa at Sani Club.  The state-of-the-art D Spa at Sani Dunes is for you if you prefer a more modern spa, where therapies from the Parisian product house, Anne Semonin, include facials, scrubs, wraps and massages.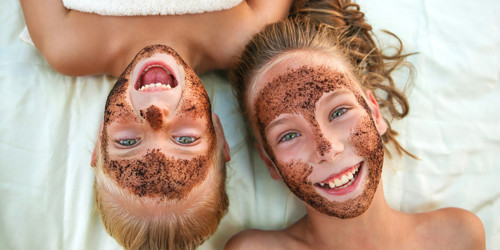 Portblue Club Pollentia Resort & Spa - Majorca
Indulge in a three-floor hydrotherapy circuit with Jacuzzi, hot-stone saunas, pools with water jets and spectacular views of Pollensa Bay at Club Pollentia Resort and Spa in Majorca. As well as relaxing in the circuit, you can also enjoy the finest treatments including massages, skin care and aromatherapy using natural Mallorcan and Mediterranean products.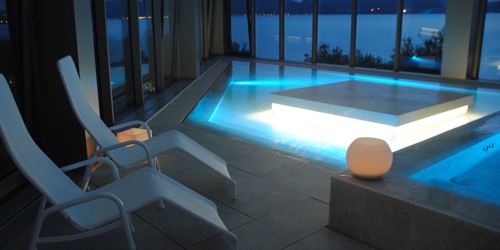 VidaMar Resorts - Madeira
Thalassotherapy is often favoured for anti-ageing treatments such as cellulite reduction and muscle toning, so choose from a variety of treatments in the Thalasso Sea Spa at VidaMar Resorts in Madeira which has a Thalasso vitality pool, steam room, sauna, plus indoor and outdoor relaxation areas with sea view. Treatment rooms also have a balcony. You can also take a plunge in one of the three outdoor saltwater pools set in exotic gardens with access to the sea.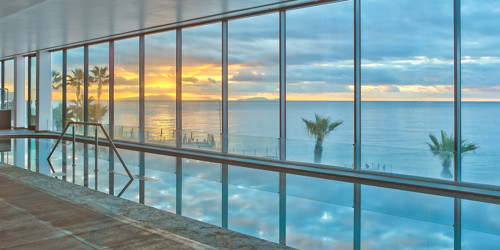 Hilton Dalaman Sarigerme Resort & Spa - Turkey
Elysion Spa in the Dalaman area of Turkey draws inspiration from the exotic Far East combined with Turkish traditions and Greek mythology. This sanctuary of relaxation is spread across two floors with 18 treatment rooms, four VIP rooms, a VIP Turkish bath, four saunas, a steam room and a relaxation pool. For a focus on total well-being exercise in the fitness and Pilates studios.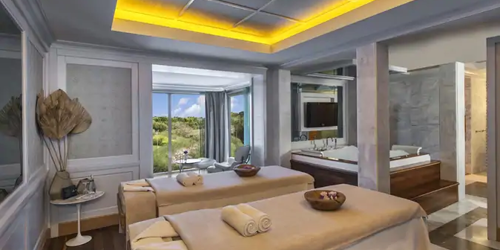 Radisson Blu - Crete
Unwind in the elegant spa at Radisson Blu in Crete and boost your well-being by swimming from the hotel's private sandy beach or any of the five inviting swimming pools. Complete your healthy focus at the gym and work up an appetite for the gourmet menus that feature in the six unique restaurants using locally sourced products.
Notos Therme - Santorini
Looking for complete tranquillity? Rejuvenate at the stylish Notos Therme and Spa in rural Vlychada on a journey through the deepest levels of serenity and wellbeing. The spa is built inside the volcanic rock, in harmony with the surroundings, with its own natural hot spring waters. Bliss.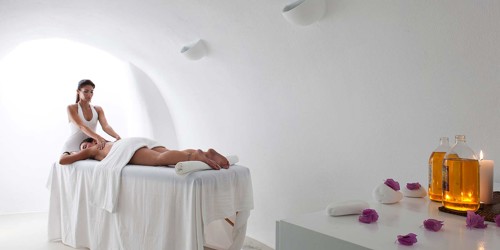 Need more inspiration? See also: Perfect Places for Pampering.