Kanika Hotels & Resorts
Immerse yourself in a world of decadence with a stay at Kanika Hotels & Resorts, a brand that boasts over 45 years of heritage, passion and service excellence while also priding itself as being the leading hotel group in Cyprus. Expect to be treated like nothing less than royalty, ensuring that every guest will create unforgettable memories that will last a lifetime. Kanika has properties in the likes of Limassol, Paphos and Ayia Napa and the brand features Olympic Lagoon Resorts, Alexander the Great Beach Hotel, Elias Beach Hotel and the MadeForTwo Hotels | Amavi. The former is for adults only, an intimate five-star haven full of personalised side-by-side experiences while all-inclusive family fun awaits at the other resorts. From gastronomy and wellness to accommodation and activities, your stay at Kanika Hotels & Resorts guarantees to be one you'll never forget.
Gastronomy
Embark on a journey of culinary greatness as you experience a wonderful taste adventure with a stay at Kanika Hotels & Resorts. Olympic Lagoon Resorts offer a choice of seven restaurants serving cuisine from all around the world and have plenty of options for a lively family dinner or a quieter romantic meal for two. At the MadeForTwo | Amavi Hotel, gastronomy is one of the main pillars and award-winning chefs and sommeliers come together to create delicious meals created with artistic flair. Across the four restaurants, magical views complement the luxurious settings and cuisines include International buffets, Cypriot meze with a twist, Pan Asian and Mediterranean degustation menus. Dining at Elias Beach doesn't disappoint either. The excellent all-inclusive package gives you access to a variety of different restaurant options so you can sample authentic local and ethnic cuisine that is certain to never leave you hungry.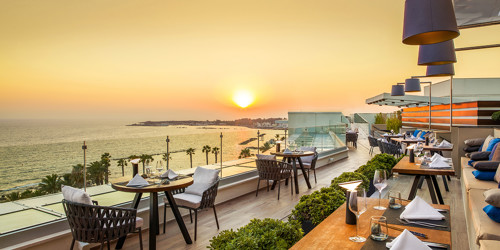 Wellness
Wellness takes on a whole new meaning at Kanika Hotels & Resorts. Celebrate serenity as you unwind from the stresses of daily life and indulge on carefully designed treatments that cater to you individually at the Evera Spa of the MadeForTwo | Amavi or the branded Serenity Spa at the remaining properties. Guests can expect a tension-melting experience that will leave them feeling refreshed and rejuvenated from luxurious massages to soothing facials. The spa facilities are also second to none and include a spacious indoor swimming pool, a sauna, a steam room and a relaxation room where you can relax even further after your treatment and enjoy a cup of tea or a refreshing fruit platter. Other services include a nail lounge, make-up beauticians and epilation treatments.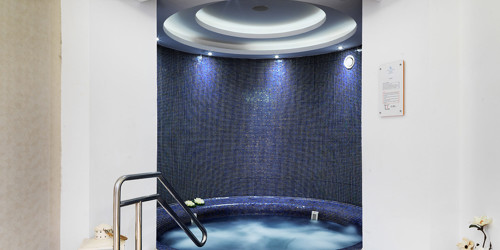 Families
Kanika Hotels & Resorts promises that your holiday will be full of family bonding moments and memories that are guaranteed to last a lifetime. Olympic Lagoon Resorts and Alexander the Great Beach Hotel provide over 150 activities that have been customised for all ages, developed by the Kanika All Stars experts who also run three supervised clubs for kids and teens, including an exciting football academy. The day time activities at the supervised clubs run for up to six and a half hours each day, but for parents who crave a little alone time when the sun goes down, evening entertainment keeps the little ones occupied with supervised and exciting mini discos and movie nights.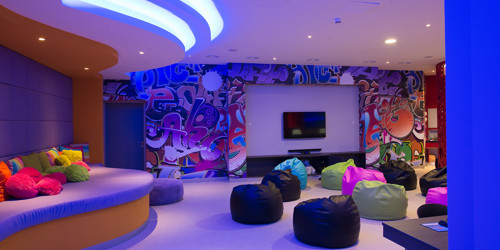 Adults Only
Every day is a honeymoon at the adults only MadeForTwo | Amavi Hotel. This luxury five-star retreat is a paradise of romance and relaxation that is perfectly designed for couples, providing an intimate getaway on the Paphos seafront with unobstructed views of the sparkling landscape. Every aspect of the Amavi hotel has been inspired by a vision of togetherness including the dedicated amenities, personalised services and the attention of the warm and welcoming team. The hotel offers a collection of 155 luxurious rooms which are contemporarily designed with all the modern conveniences you may need, while the facilities include a heavenly spa where you can indulge in couples treatments, stellar restaurants in elegant settings, the secluded Saffire Pool surrounded by verdant greenery and so much more.
Kanika Hotels & Resorts offers dedicated adults-only wings, facilities and services. For guests seeking some alone time with their significant other, from separate pool areas to superior room types. At Olympic Lagoon Paphos, the Fisherman rooms are spacious and exclusively for adults only, located either on the ground floor or the first floor with the option of a pool view or a sea view. Or why not upgrade to the Fisherman Junior Suite with a private pool or a Honeymoon Suite? The entire Fisherman wing boasts an extensive sun deck with luxury sunbeds and complete waiter service, making it so that you'll spend hours on end simply relaxing with every need taken care of, as well as access to the adults-only serenity pool. The same goes for Olympic Lagoon Ayia Napa, with the respective Fisherman's Village, with exclusive adults-only pools, swim up bars, and signature pool services just for adults. Great by name and great by nature, Kanika's Alexander the Great's adults-only wing has Superior Cabana room types that include private pools and separate VIP check-in.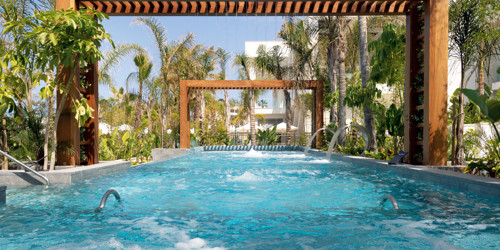 Weddings
Your perfect wedding day awaits at Kanika Hotels & Resorts. Each bespoke celebration takes place at an idyllic venue and receives special attention from the team of expert wedding planners who ensure seamless organisation from start to finish. Watch your dream wedding come to life with all the special touches you require, customisable with a wide range of packages to make sure your unique style, taste and preferences as a couple are sufficiently expressed and satisfied. Choose between banqueting halls, chapels, ballrooms, outdoor terraces and beaches as venues for your special day, as well as a range of bespoke extensive inclusions that will truly be the icing on the cake. These include sparkling wine on arrival, flowers in the room, romantic candlelight dinner, discounts on spa treatments and room upgrades (subject to availability).