Explore a National Park on your next holiday to Greece
As if classical and mythological heritage, glorious sunshine and resorts on golden beaches in stunning coastal settings were not enough, Greece has wonderful scenery and exciting wildlife to attract holidaymakers keen to explore its natural beauty.
Some areas close to the tourist centres are designated as National Parks, with special status for the protection of animals and plants, some of them among the world's rarest.
If you're keen on swimming or watersports, you'll share the seas with loggerhead turtles and monk seals, among others, and some of their favourite Ionian haunts are covered by Zakynthos National Marine Park in the south of Zante.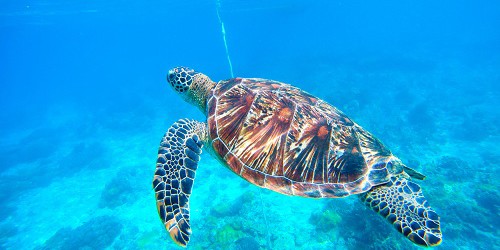 The turtles lay their eggs on sands in the area and, while you can watch them on unrestricted beaches, you're obviously encouraged to avoid disturbance.
There is an exhibition centre at Dafni, with special attention to the turtles, and a further information point at Gerakas, where access to the nesting area can be restricted at night.
The 50 square mile park, a great place for birdwatching, with Eleonora's falcon and Scopoli's Shearwater among the visitors, includes the Bay of Laganas, where Olympic Holidays' guests might choose the luxurious, five-star Mediterranean Beach Resort and Spa.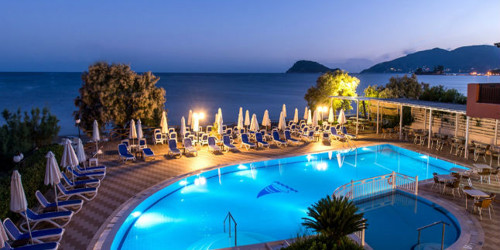 Alonissos
If you stay at the Paradise Hotel or Ilias Studios on Alonissos you'll be in another marine park, covering the island and more than 20 of its Aegean neighbours, including Gioura, home to a large-horned wild goat. The clear seas, great for scuba diving and snorkelling, are another monk seal habitat, and among the bird visitors is the large Audouin's gull, with its distinctive red bill.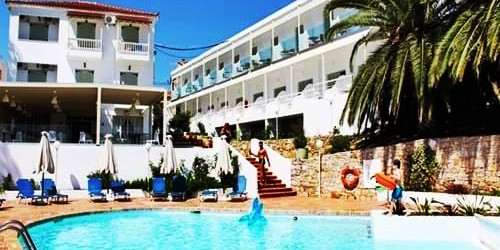 Crete
One of Greece's most famed natural attractions, Samaria National Park, on Crete, includes the 16km Samaria Gorge through the White Mountains, a World Biosphere Reserve featuring cypress trees, the rare kri-kri goat, hares and birds including hoopoes and golden eagles.
Among the most spectacular sights are the 300-metre "Iron Gates" rocks, where the gorge narrows to only four meters wide.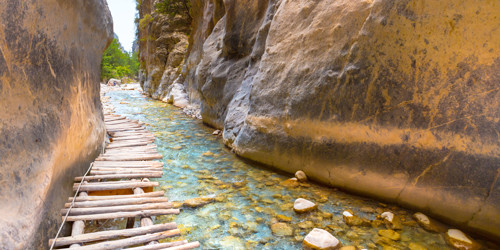 Kefalonia
On Kefalonia, the boutique Kefalonia Grand and three-star Mouikis hotels, both in Argostoli, are close to Ainos National Park, centred on the mountain range of the same name and, at under 12 sq miles, the smallest in Greece.
There's a herd of wild horses to find and, whether you're a rambler or serious hiker, you can choose from a number of trails through the Greek fir forests. If you're feeling really hardy you might even trek to the 1,628m peak of Megas Soros.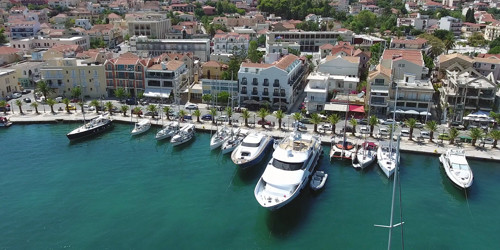 Whatever holiday you choose, be sure to build in time to explore these wonderful natural sites to really get in touch with Greece's wilder side.